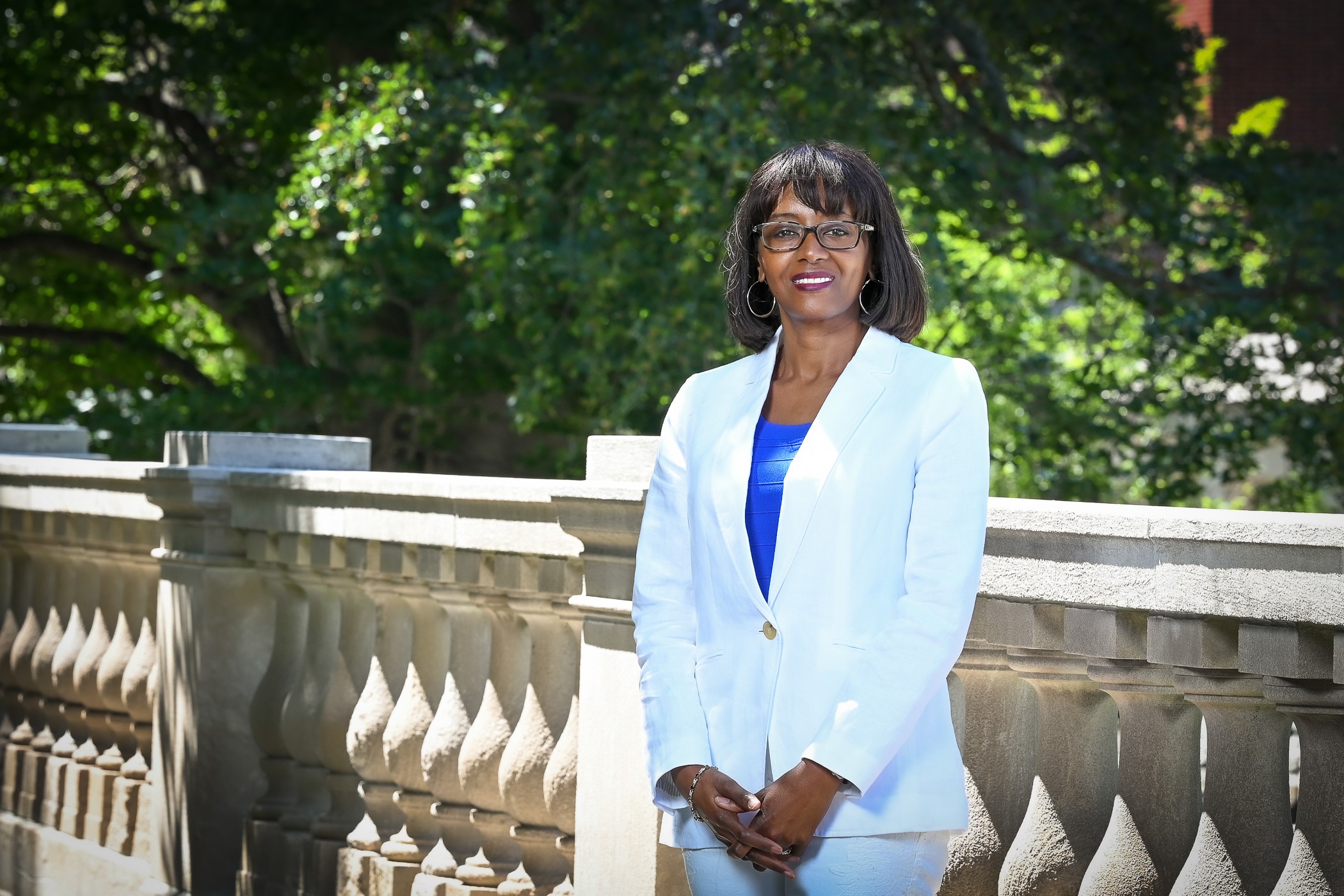 On June 1, 2021, Simon Business School warmly welcomed LaTanya Johns as Assistant Dean of the Jay S. and Jeanne Benet Career Management Center. She recently sat down with Ariel Ruggeri, the Benet Center's Recruiting & Events Manager, to discuss preparing students for an evolving business world, how business education has changed over the years, the lessons that have shaped her career, and why she chose Simon for her next chapter. 
---
Industry Insights: A Q&A with the Benet Center's LaTanya Johns 
AR: You have an impressive 25 years of experience in higher education and career services, which means your career spans the Digital Revolution and monumental changes to the way we live and work. What have you found to be the most significant shifts in business education during that time?
 
LJ: The most significant shift I've seen is the specialization of graduate business degrees. The traditional MBA will always hold merit with corporations that value leaders with a broad understanding of business and the ability to lead and manage diverse teams. Over the last decade, there has been an implosion of specialized business master's programs in the market which indicates the current demand corporations have for leaders who possess that same broad understanding of business but also have acquired technical and analytical skills and expertise in a specific discipline.  
 
How have the needs of employers evolved over the last two decades?
 
Employers still expect that candidates with graduate business education possess technical skills and overall knowledge of business functions. Today, employers are seeking candidates who possess both technical and soft skills. The most sought-after candidates possess the ability to think critically and strategically and solve complex business problems, not only lead teams but also work collaboratively cross-functionally/departmentally, communicate effectively with senior leadership, peers, direct reports and clients, and most importantly, work effectively in multi-generational work environments and embracing differing thoughts, ideas and perspectives.  
 
There is a lot of talk about Equity, Diversity, and Inclusion but this has been a priority for years. Can you talk about the importance of EDI in the workplace?  
 
For years, diversity in the workplace has been a hot topic of conversation for companies. As the demographics of the workforce have shifted, executives have made diversity recruiting and hiring a priority. Now, the conversations have evolved and are now more about how to create a workplace culture in which every employee can achieve successful outcomes but the pathways in which they travel to get there are individualized and unique to their needs. Achieving an inclusive and diverse workplace culture is critical for companies as it impacts their ability to attract and retain employees, vendors, partners, and consumers.  
 
How does your day typically begin? What does an average day look like inside the Benet Center?

I'll start by saying there is no average day; each day is unique. I am an early bird by nature so I tend to start my day before business hours. 
This gives me time to review my calendar, prepare for meetings and scan my inbox for pressing emails that have come through overnight. In the Benet Center, we have several wheels in motion daily: 1:1 student advising, corporate engagement outreach calls/meetings, recruiting events/programming for our students and corporate partners, collaborating with our colleagues in student engagement and admissions, etc. 
 
Why did you choose Simon for this chapter of your professional career?
 
For many of the same reasons, a prospective student would choose to attend Simon over another program. 
1) The brand. As a career service professional, a large part of my role is to secure corporate recruiting partnerships; it's essentially a sales role in that sense. The Simon brand is world-renowned. 2) The commitment to ever better. As I did my research on the University of Rochester and the Simon Business School, I learned of the commitment to Meliora. That aligns with my values. 3) The students. A career services center thrives when the student profile is high-caliber. Our admissions officers excel in recruiting and admitting the strongest candidates in the pool. 4) The city. Rochester is home for me. Having the opportunity to continue working in a profession that I enjoy, work with bright students and represent a recognizable and strong brand at a top-ranked business school in my hometown is a blessing. 
I couldn't be happier.
 
What are some of the Benet Center's greatest strengths, and how do you hope to build on them?  
 
Our team is our greatest strength. All on our team have impressive industry expertise that they bring to their roles. 
 
You are also deeply invested in effecting change in the community. Let's talk about your volunteer efforts and the contributions you make outside the school.  
 
While in Texas, I volunteered at the Ladder Alliance; an organization committed to helping and empowering women living in poverty and also women who are victims of domestic violence. I and a colleague developed a workshop for these women on how to conduct a job search. 
This is now a part of the Ladder Alliance curriculum. It brings me joy to see anyone transform their life through a career. Whether it's a single mother who is working hard to make ends meet for herself and her child or an MBA student with 10 years of work experience making a career pivot. I am passionate about higher education and achieving my personal best. 
I've built my entire career around how I can support people through that process.
Ready to learn more about recruiting Simon talent? Connect with LaTanya today, or reach out to Ariel Ruggeri to learn more about on-campus recruiting events at Simon. You can also find LaTanya on LinkedIn.