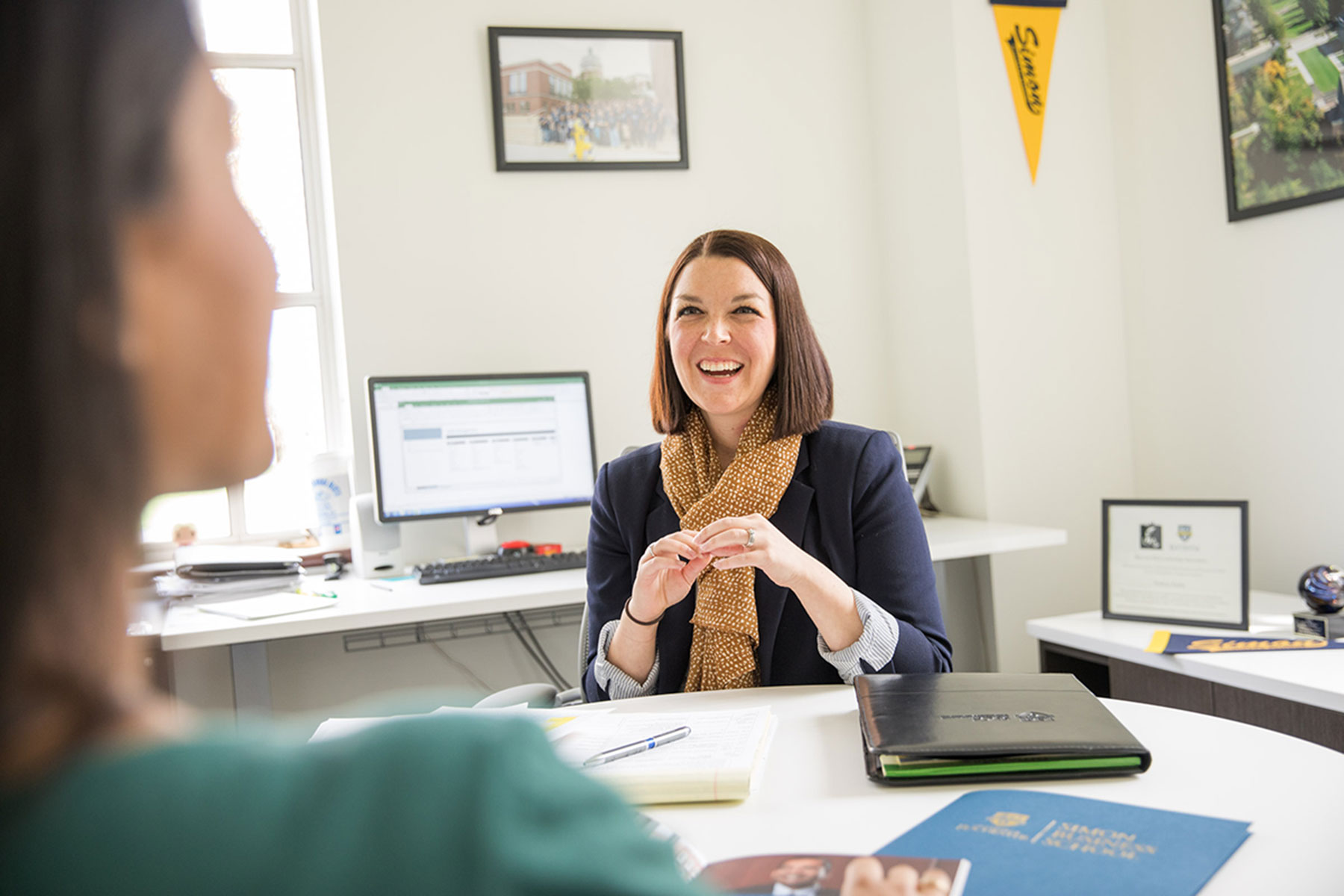 Wherever you are in the application process, 
we're here to help.
Our Admissions staff is happy to answer questions about programs or concentrations, connect you with current students, and offer suggestions on how to present your strongest application. Get to know us by filling out the form below or contacting one of our program or departmental representatives.
Contact one of our program representatives.
Ready to advance your career? Our staff is here to help you reach your goals.
Looking for a specific department?
Whether you're a current student, alum, recruiter, or just interested in learning more about Simon, we'd love to connect with you. 
University Financial Aid Office
Financial Aid Office
University of Rochester
PO Box 270261
Rochester, New York 14627
(585) 275-3226
Email Us