Engage a team of talented business school students to tackle an issue your organization is facing.
Simon Business School students have undertaken over 100 projects and served over 50 clients. Industries have ranged from high-tech to agriculture to education, and client needs have spanned strategic projects in finance, marketing, operations, and more.
Client-based projects provide immense value for both Simon students and the organizations they serve. Projects offer experiential learning opportunities for students to apply their knowledge and analytic skills in real-world scenarios. Organizations directly benefit from student interaction and impactful recommendations.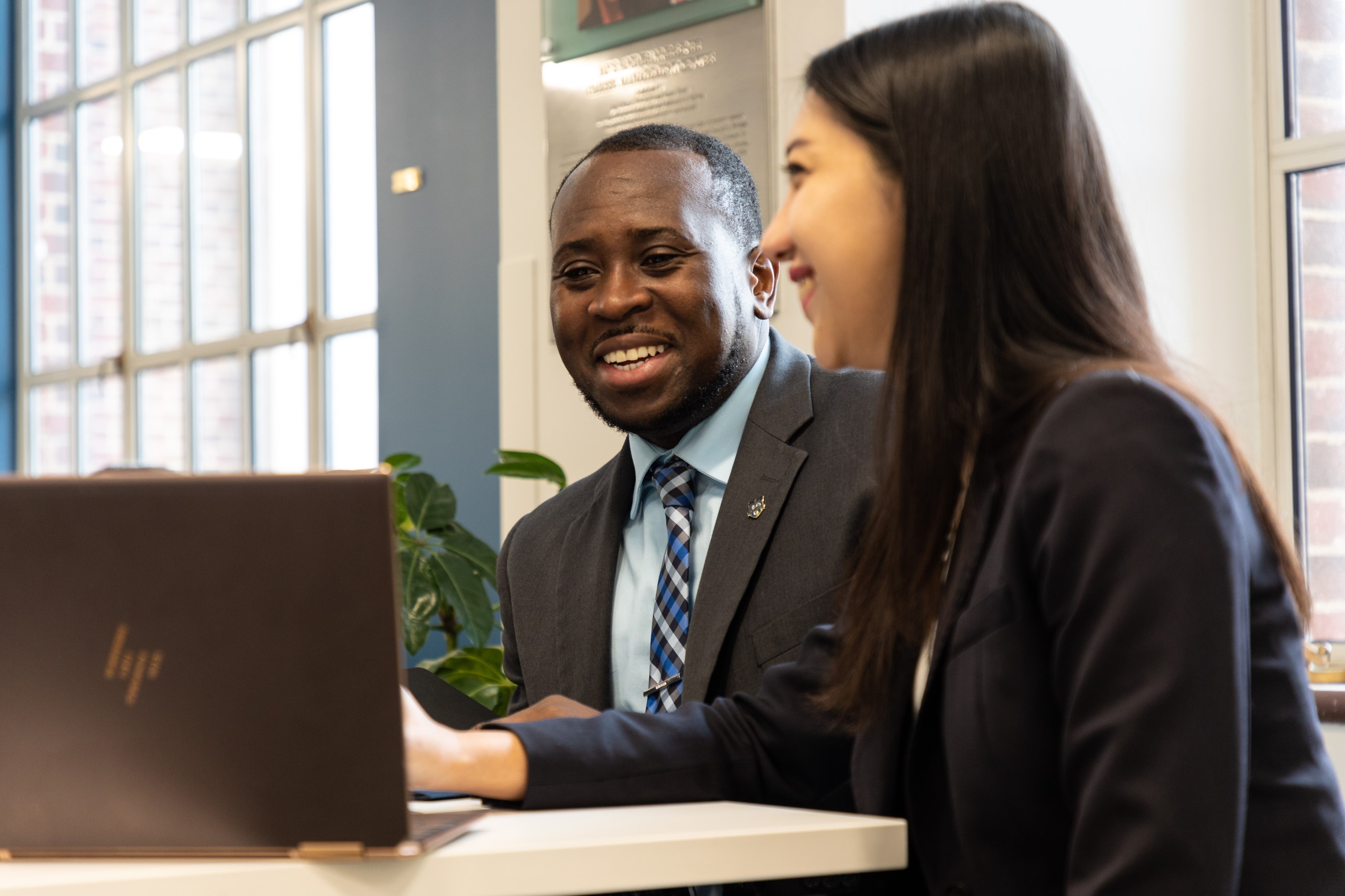 I envision that with this product you have created a new, necessary role within our company. I really want to commend your group for putting your finger on the pulse of the major pain point that we have as a company.
A commercial construction company
Why Sponsor a Simon Business School Project?
Get fresh insight from top business school students on a challenge your organization is facing.

Receive analytic-based recommendations and results from student team(s), working under the guidance of a Simon faculty member, experienced alumnus, or student coach.

Gain exposure to innovative tools and technologies – such as Python, Tableau, SQL, R, or Excel – used to drive the development of recommendations or a solution.

Have license to the work delivered by students.

Create relationships with Simon faculty and/or student(s); see them in action and have early access to student talent for recruitment purposes.

Demonstrate your organization's support for emerging business leaders by investing in their experiential learning.
Have Questions?
Contact us at:
simonprojectsponsorship@simon.rochester.edu
Past project clients include:
What to Expect

Simon staff will work with you to define the project scope, determine the most appropriate path for your project within Simon's project offerings, and identify the appropriate team of MBA or MS students.
A team of MBA or MS students, supervised by either a faculty member or coach, will engage in a project for either 8 -10 weeks or for a full semester.
Deliverables may vary, and typically include (but are not limited to): a project proposal document; a fully detailed written report; an executive summary presentation and actionable recommendation(s) or proposed solution, with data to support the recommendations. Reusable dashboards and code are sometimes part of the delivery package and depends on the scope of the project.
All students sign a standard non-disclosure agreement (NDA) to the University, and the University will provide a corporate NDA as required by the company.

Requirements of Sponsoring Organizations

An outlined strategic opportunity or problem faced by the organization for a student team to analyze and recommend solutions.
A designated liaison from the organization who supports the project and can engage with the student team on a mutually agreed-upon basis. This can range from weekly contact to a handful of check-ins with the students, depending on the needs of the project.
Project agreement and possible project fee.

Past Project Results

Provided strategic analysis for a public company that needed to reduce one of their main cost drivers, including an assessment of the future needs of the customers in this industry. The student team's analysis and recommendations will drive a projected multi-million-dollar expense save in year 2, and reduction in capital expenditure in year 1.
Recommended an acquisition to a logistics company by calculating revenue projections, including a competitive analysis which led to an evaluation of current services and service capabilities given the business addition. This led to the development of a marketing plan for these new capabilities. The plan will lead to a quick recapture of capital expenditure, increased net operating income, and increased revenue from additional services.
Evaluated a "build or buy" strategic decision for a public company, supporting their technology, to accommodate increased business. After analyzing internal and external factors to calculate the Net Present Value of each alternative, the students recommended the purchase of the system as the positive value alternative. The recommendation will allow for growth among the organization's current client base, an ability to attract new customers, and a way to increase customer service and support (all within an attractive payback period on investment).
Analyzed and recommended a go-to-market strategy for a Silicon Valley startup, who is looking to bring an advanced analytics-based anti-money laundering solution to the financial industry. Simon student teams helped the client demonstrate viable value propositions to its target customers, and a later Simon team helped the client explore the potential of an adjacent industry segment.