Don't just gather data, maximize it.
Simon is renowned for its rigorously analytical curriculum. In our STEM-designated MS in Business Analytics program, we pair our analytical bias with our economics-based curriculum to equip you with the theories and practical frameworks that will make you a sought-after analyst. We provide an understanding of analytic tools such as Python and R to help you leverage the big-data insights that drive business strategy forward.
Why Simon?
Analysts are highly sought across many industries. Our MS in Business Analytics program will enhance your understanding of the world of business and equip you with the practical and effective tools to solve complex business problems.
Driven by our acclaimed curriculum, Simon's MS in Business Analytics program is designed to provide you with a strong foundation in both analytics and business—covering statistics, analytics, and core business areas. You'll build a solid platform for a successful career and life-long learning.

STEM (science, technology, engineering, and math) skills are becoming increasingly important in today's data-driven business environment. A STEM-designed MS in Business Analytics degree from Simon signals program quality and analytical rigor to employers and also allows international students up to 36 months of optional practical training (OPT) in a STEM-eligible role.

Choose between two study tracks: graduate after two semesters on our non-internship track, or choose the expanded internship option to gain real-world experience that can help you excel. We also provide hands-on, experiential learning opportunities to help you gain new perspectives.

The Jay S. and Jeanne Benet Career Management Center and the Office of Student Engagement (OSE) are important professional resources for Business Analytics students. We strive to connect you to the right career opportunities with leading employers who value the Simon approach to graduate marketing education. You'll also find a wealth of co-curricular opportunities that will enhance your student experience, like our range of student clubs. From social to academic, there's something for everyone.
Next Application Deadline:
JANUARY 5

We are accepting applications for 2024 entry! At Simon we have rolling admissions, which means you can apply at any point in an application round and applications are read as they are received. If you apply earlier in a round, you're likely to receive your decision before the notification deadline for the round you're applying. We look forward to reviewing your candidacy!
More time to plan for full-time study

Maximum merit-based scholarship consideration

Receive your admission decision by March 31*

Apply for free by December 15*
*By 11:59 p.m. EST
Get to Know Us
Receive the latest information about Simon Business School, our Full-Time MS in Business Analytics program, the application process, and more! Just fill out this form and we'll get back to you as soon as possible. We're excited to help you navigate your Simon journey.
Body
Our academics cover

statistics, analytics, and core business areas,

and help you develop hands-on skills and expertise to jump-start your career.

Simon's MS in Business Analytics is designed to provide you with a strong foundation in both analytics and business, to give you a breadth of knowledge that will help you reach your career goals. Our MS in Business Analytics program provides training in Python, R, and Tableau to help you leverage the big-data insights that companies need. You'll learn to master cutting-edge analytics toolkits through coursework on key analytical technologies, including practical application and project work, as well as the option for a summer internship. Like all of our MS programs, the MSBA is STEM designated to give you a competitive edge.
Employment Overview:

MS in Business Analytics
Explore Class of 2022 career outcomes for MS in Business Analytics graduates or download the Career Highlights report to learn more about what our graduates are doing.
92%
of job-seeking graduates accepted employment within 6 months of graduation
$86,950
Mean Base Salary
for graduates hired in North America
Applying to Simon's MSBA Program
Our Admissions team takes the time to get to know each applicant personally. We encourage you to reach out to us early to help you strengthen your application and identify scholarship opportunities. We have five application deadlines throughout the year—and we process applications as they are received. The sooner you apply in any of the rounds, the sooner you'll hear back from us.
Fall 2024 Deadlines
| Round | Application Window | Deadline* | Decision By* |
| --- | --- | --- | --- |
| Round 1 | August 25–October 15 | October 15 | December 15 |
| Round 2 | October 16–January 5 | January 5 | March 31 |
| Round 3 | January 6–February 15 | February 15 | April 20 |
| Round 4 | February 16–March 31 | March 31 | May 15 |
| Round 5 | April 1–May 1 | May 1 | June 15 |
*by 11:59 p.m.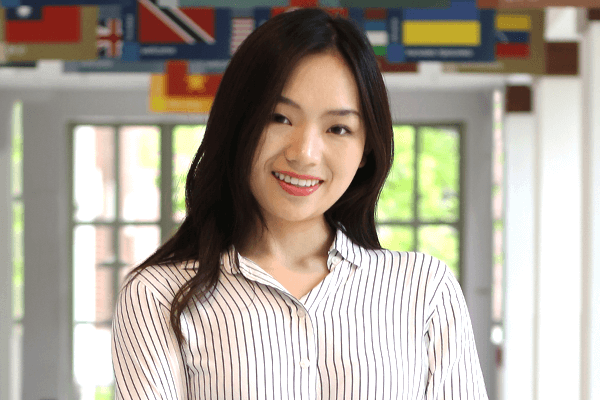 I found this program particularly well-suited to my career pursuits due to its heavy emphasis on application. Simon is committed to creating an inclusive community that helps its students succeed.
Ruoxi (Roxanne) Liu '19
Data Analyst – Data Science and Advanced Analytics
Media Storm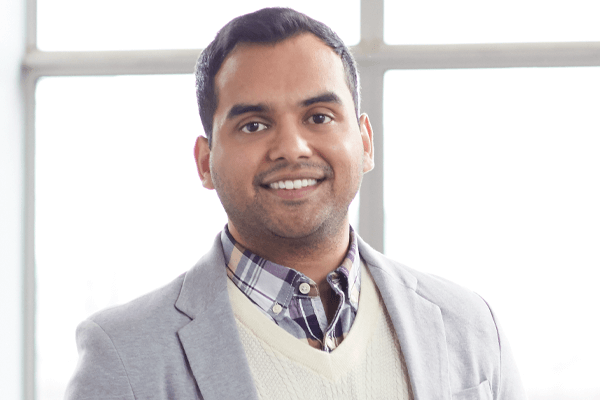 The Benet Center supports students in a number of ways, including providing student career advisors, career coaches, company visits, and conference and career fair preparation.
Abhinav Bansal '18
Data Science Consultant
ZS