Don't just gather data, maximize it.
Finance is a lucrative, fast-moving field, and the competition is fierce. Ranked No. 2 in the US by Financial Times, the analytically rigorous, STEM-designated MS in Finance program from Simon Business School can help you gain a competitive edge. Whether you're pursuing a career in corporate finance, financial services, or risk management, Simon will give you the tools you need to succeed.
Why Simon?
An MS in Finance degree from Simon Business School will give you more than a credential—it will help you see sharper and get to the heart of any problem.
Not one, but three preeminent finance journals were started and/or edited at Simon: the Journal of Finance Economics, the Journal of Accounting and Economics, and the Journal of Monetary Economics.

Driven by our acclaimed curriculum, Simon's MS in Finance program gives you the skills and credentials to succeed in an industry that historically attracts the best of the best.

STEM (science, technology, engineering, and math) skills are becoming increasingly important in today's data-driven business environment. A STEM-designated MS in Finance degree from Simon signals program quality and analytical rigor to employers and also allows international students up to 36 months of optional practical training (OPT) in a STEM-eligible role.

Choose between two study tracks: graduate after two semesters on our non-internship track, or choose the expanded internship option to gain real-world experience that can help you excel. We also provide hands-on, experiential learning opportunities to help you gain new perspectives.

Our Finance students take particular interest in opportunities like the Meliora Fund, which provides a forum for students to gain insight into investment selection and portfolio management. There's also the Simon Venture Fund, which creates a unique experiential learning opportunity for students with respect to venture capital, private equity, and entrepreneurship.

The Jay S. and Jeanne Benet Career Management Center and the Andrew Ainslie Office of Student Engagement (OSE) are important professional resources for Finance students. We strive to connect you to the right career opportunities with leading employers who value the Simon approach to graduate marketing education. You'll also find a wealth of co-curricular opportunities that will enhance your student experience, like our range of student clubs. From social to academic, there's something for everyone.
Next Application Deadline:
JANUARY 5

We are accepting applications for 2024 entry! At Simon we have rolling admissions, which means you can apply at any point in an application round and applications are read as they are received. If you apply earlier in a round, you're likely to receive your decision before the notification deadline for the round you're applying. We look forward to reviewing your candidacy!
More time to plan for full-time study

Maximum merit-based scholarship consideration

Receive your admission decision by March 31*

Apply for free by December 15*
*By 11:59 p.m. EST
Get to Know Us
We're here to help you navigate your Simon journey. Receive the latest information about Simon Business School, our Full-Time MS in Finance program, the application process, and more! Just fill out this form and we'll get back to you as soon as possible.
Body
Supported by a proven curriculum and complemented by the School's publication of

three preeminent journals

, you'll do more with numbers than just crunch them in Simon's MS in Finance program.
Learn from the best: leading scholars teach our quantitatively rigorous program, and our Khani-de Silva Investment Lab lets you monitor and analyze real-time financial market data. In addition to Financial Times ranking Simon's MS in Finance program in the top 10 in the US for more than five years, Simon faculty continue to make their mark as founders and editors of some of the world's most highly-acclaimed business publications, including the Journal of Financial Economics and the Journal of Monetary Economics. To complement your classwork, the Benet Career Management Center offers co-curricular programming to support your career search.
Employment Overview:
MS in Finance
Explore Class of 2022 career outcomes for MS in Finance graduates or download the Career Highlights report to learn more about what our graduates are doing.
Sample Hiring Companies:
Bank of China
Bloomberg L.P.
Capital One
Citibank
Deloitte
Goldman Sachs
Houlihan Lokey
KPMG
Moody's
TD Securities
UBS
$84,934
Mean Base Salary for graduates employed in North America
Applying to Simon's MS in Finance Program
Our Admissions staff takes the time to get to know each MSF applicant personally. We encourage you to reach out to us early to help you strengthen your application and identify scholarship opportunities. We have five application deadlines throughout the year—meaning we process applications as they are received. The sooner you apply in any of the rounds, the sooner you'll hear back from us.
Fall 2024 Deadlines
| Round | Application Window | Deadline* | Decision By* |
| --- | --- | --- | --- |
| Round 1 | August 25–October 15 | October 15 | December 15 |
| Round 2 | October 16–January 5 | January 5 | March 31 |
| Round 3 | January 6–February 15 | February 15 | April 20 |
| Round 4 | February 16–March 31 | March 31 | May 15 |
| Round 5 | April 1–May 1 | May 1 | June 15 |
*by 11:59 p.m. ET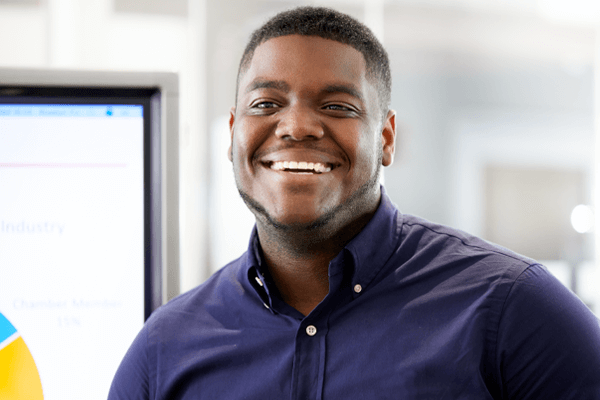 I chose Simon because I wanted to develop an analytical mindset. The diverse student population that the school promoted was also a major draw for me.
Jamie-Hugh Brown '19
Assistant Vice President – Financial Solutions Senior Analyst
Citigroup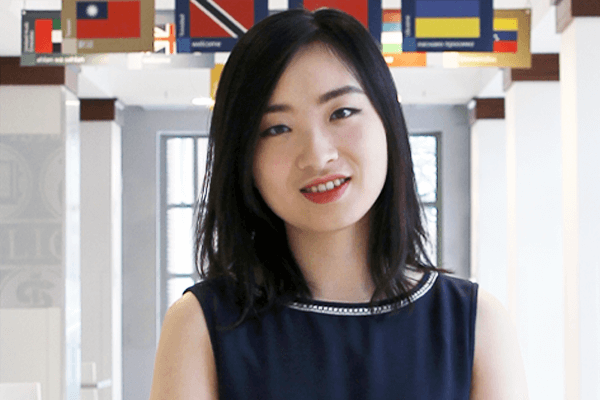 Simon has a really tight linkage between students and alumni. Even before I enrolled, I got the chance to communicate with several excellent alumni who gave me insightful and practical advice for my career goals.
Pinwen (Blair) Gao '18
Financial Analyst
Houlihan Lokey