We take the time to get to know each MBA applicant personally.
We encourage you to reach out to us early to help you strengthen your application and identify scholarship opportunities. We're ready to help you every step of the way. In addition to the deadlines below, we also accept applications on a rolling basis. And the sooner you apply in any of the rounds, the sooner you'll hear back from us.
Next Application Deadline:


JANUARY 5


We are accepting applications for 2024 entry! At Simon we have rolling admissions, which means you can apply at any point in an application round and applications are read as they are received. If you apply earlier in a round, you're likely to receive your decision before the notification deadline for the round you're applying. We look forward to reviewing your candidacy!

More time to plan before full-time study


Maximum merit-based scholarship consideration


Receive your admission decision by March 31*


Apply for free by December 15*

*By 11:59 p.m. EST

Admissions Criteria
We take a holistic look at every application. We're not just looking at your standardized test scores and transcripts. We're also considering your professional experience, leadership skills, and community involvement. 
We want to make sure you'll thrive at Simon.
| | | | |
| --- | --- | --- | --- |
| Qualities | Academics | Goals | Leadership |
At Simon we value well-developed communication skills in our applicants. We seek self-motivated individuals who believe that graduate study will significantly enhance both their technical and personal skill sets. Additionally, we seek evidence of team experiences and leadership skills, shown through extracurricular experience and/or on-the-job projects.

We use the admission interview, combined with your résumé, essays, and references to assess these qualitative aspects of your application.

When making admission decisions, we consider work experience to include both internships and/or post-baccalaureate experience. The quality and quantity of experience, combined with career goals, are equally evaluated. Your decision to pursue graduate study should be consistent with the career goals typically offered for this program.

We seek candidates committed to academic excellence. We review GMAT, GRE, or Executive Assessment exam scores and consider the overall results, as well as your quantitative and verbal distribution on the exam. Additionally, we evaluate all undergraduate and graduate coursework that has been completed prior to applying. Specific review of business, accounting, and math grades are considered in addition to your cumulative GPA. Applicant concerns on any dimension of the academic profile should be briefly addressed in the required essay.

Every enrolling MBA student must successfully demonstrate excellent English communication skills. We highly recommend a minimum TOEFL score of 100 with sub-scores in the mid-20s or a minimum IELTS score of 7.5 with sub-scores of at least 7.

The admission interview is an important two-way communication and you should treat the interview as you would a job interview. Dress professionally, arrive a little ahead of schedule, and come prepared to discuss your background. We recommend you also prepare a few questions that will allow you to learn more about Simon and the admissions process.
Fall 2024 Application Deadlines
| Round | Application Window | Deadline* | Decision By* |
| --- | --- | --- | --- |
| Round 1 | August 25–October 15 | October 15 | December 15 |
| Round 2 | October 16–January 5 | January 5 | March 31 |
| Round 3 | January 6–February 15 | February 15 | April 20 |
| Round 4 | February 16–March 31 | March 31 | May 15 |
| Round 5 | April 1–May 1 | May 1 | June 15 |
You can apply without a GMAT or GRE score.
Simon Business School offers the option for candidates to apply without a standardized test score! Interested? Explore your options and learn how to submit your most competitive application for admission.
Application Checklist
Not required but strongly recommended, a video essay is a great way to help us get to know you.

School-issued official transcripts, scanned and uploaded for each college attended. Please provide all transcripts—both from undergraduate and graduate school (if applicable).

Official test taker copy/score report for GMAT or GRE (including analytical writing assessment, if applicable) or your official test taker copy for the Executive Assessment, scanned and uploaded.

As part of the online application, you will be asked to supply contact information for two references. If the Admissions Committee decides to contact either of your references during the application review process, you will be notified. We strongly suggest listing references who are familiar with you in a professional capacity.

Simon waives the application fee for active-duty military members and veterans and other eligible full-time MBA applicants.

Permanent residents or US citizens who demonstrate significant and active contributions to furthering the mission of The Consortium may apply to our Full-Time MBA program through The Consortium for Graduate Study in Management.

The Consortium application has different deadlines than Simon Business School. To complete the online application, visit the Consortium website. Do not apply directly to Simon if you intend to pursue admission to both Simon and Consortium Membership.

For additional information about The Consortium, please contact us at admissions@simon.rochester.edu or (585) 275-3533.

Test results for TOEFL or IELTS, scanned and uploaded. Find Simon's school codes here. If you took the Duolingo English Test, enter your scores on the Test Score screen and send us your certified results.


Important note: the GMAT, GRE, Executive Assessment, and TOEFL iBT are temporarily being offered from home in certain locations, and the TOEFL ITP Plus for China is now available in mainland China. If you are able to take advantage of any of these options, we suggest you register for and complete your exam as soon as possible.

View online application here.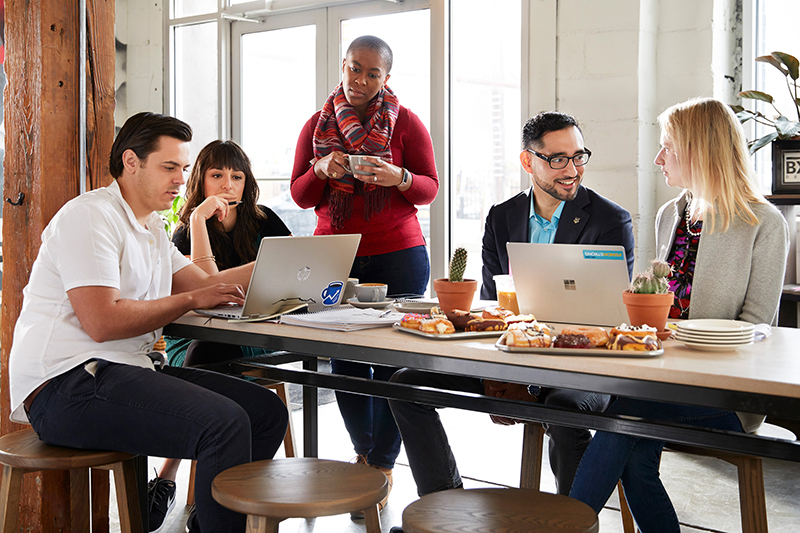 Partnerships
Simon is dedicated to inclusive education and has one of the most diverse student bodies of all the top business schools. We partner with leading nonprofit organizations to provide scholarship support, a streamlined application process, and comprehensive networking and professional development opportunities.
Most Diverse Top-50 MBA Program
U.S. News & World Report, 2021
Highest Employment Percentage
3 Months Post-Graduation Among Ranked US Business Schools With 50 Or More Job-Seeking Graduates
U.S. News & World Report, 2021
In The US For ROI
Based On Percentage Increase On Pre-MBA Salary
The Economist, 2021
Top MBAs For Women
In The US
Financial Times, 2018