Military & Service Organizations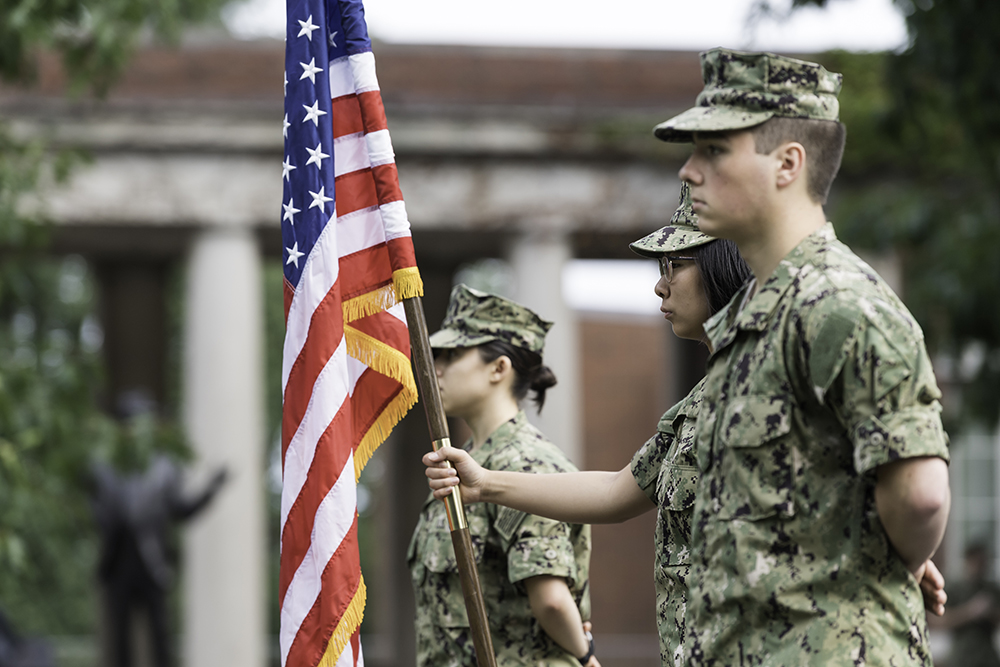 Simon Recognizes Your Service
We honor current and former members of the US military and volunteers from national service organizations by removing obstacles to higher education and providing them with scholarship support.
For more information, please contact us at admissions@simon.rochester.edu or (585) 275-3533.
Military at Simon
Active members and veterans of the US military have served this country with strength and honor. Simon Business School is proud of their service and invites the men and women of the Armed Forces to explore a world-class graduate education befitting dedicated military service members.
Benefits to students include:
Our dedicated faculty and staff are here to help service members navigate the entire business school process. From the first contact with Admissions, to filing for financial aid and exploring academic programs, we offer a depth of service larger schools just can't match.

The University of Rochester is a Yellow Ribbon school. Veterans with Post-9/11 GI Bill coverage at the 100% level will have tuition and mandatory fees covered in full. Your VA benefits will cover up to the maximum amount allowed and the University matches dollar for dollar the remaining expenses.

Merit-based scholarships are available to those who are not 100% Post-9/11 GI benefit eligible to help offset remaining tuition costs. Awards range up to full tuition plus stipends.

Simon Business School is pleased to waive application the fee ($90 value) for active US military members and veterans in honor and recognition of service to our country.

The University of Rochester Veterans Alliance provides military veteran students with the resources and services needed to succeed in higher education. Along with a network of support, the Veterans Alliance advocates for former service members on campus and fosters a deeper understanding of the realities facing veteran students.

Whether you're an active duty military member looking to advance your career, or a veteran who's looking to master the art and science of business, we will match your personal drive with our professional discipline.

Learn about the value of an MBA, transitioning to civilian and academic life, and more by listening to our military webinar.
For more information about the resources and services available to military members, see our FAQs.

Teach for America
This consortium of top graduate school programs offers merit-based scholarship support, a waived application fee, and consideration for deferred admission for candidates who are immediately transitioning away from their teaching commitment. Simon guarantees scholarship support of at least $20,000 over the two years of the full-time MBA program for individuals who are admitted after the completion of their Teach for America assignment.