PhD Operations Management
Meet the scholars who will shape the future of business.
Simon PhD students are analytical, creative, and well-versed in solving complex business problems. There isn't a conventional Simon candidate; we help each student maximize their own unique potential.
Inside the Simon Operations Management PhD
Making tough business decisions demands both realistic modeling of these decision problems and knowledge of the development of new theory and techniques. Our program stresses a balanced approach to the subject while familiarizing you with the latest methodologies. Students are expected to understand the real context within which operational decisions are made, and to develop skills in modeling these problems. The emphasis is on the study of complex, large-scale systems needing integrated solutions.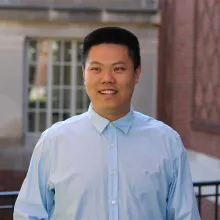 Area of Study: Operations Management
Yanting.Li@simon.rochester.edu
CV
Prior Education
BA in Economics, Michigan State University, MS in Economics, University of Texas at Dallas
Research Interests