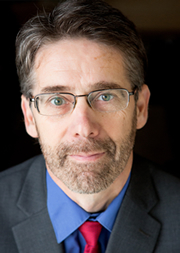 Clinical Associate Professor
Bio
Derek has been teaching finance and applied economics at the undergraduate and graduate level for 19 years. His courses have included corporate finance, derivatives, international finance and financial mathematics. Professor Mohr is also an experienced corporate attorney who is admitted to practice in New York.
Courses

Applied Finance Project

Cryptocurrencies, Blockchain & FinTech

Financial Management

Financial Technology

Corporate Finance

Options, Future & Derivatives

International Finance

Options, Future&Derivatives

Acct & Fin for MS Students
Research Interests

Research interests include fintech, blockchain and cryptocurrencies, along with legal and regulatory issues.
Teaching Interests

Recent teaching interests include a newly developed course in FinTech at the graduate and undergraduate level that includes blockchain, cryptocurrency, artificial intelligence and quantum computing
Publications

Corporate Governance

2010

Prentice-Hall

Regulated Investment Companies

2004

Mertens Law of Federal Income Taxation

Alien Taxpayers and the U.S. Income Tax

2003

Immigration Briefings

On the Application of CERCLA to Noncorporate Entities: An Analysis of the Redwing Decisions

1997

Western Reserve Law Review