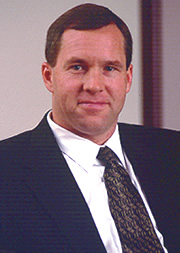 Area(s) of Expertise
Computers and Information Systems
Bio
Before pursuing his PhD, Jones was a lecturer for the Stanford University computer science department. In addition, he founded a relational database consulting firm. In this capacity, he worked with Fortune 500 firms and start-ups.
Courses

Digital Business Strategy

Health IT & Analytics

Business Information Systems & Analytics

Information Systems for Management: Part B

Information Systems for Management

Information Systems for Management: Part A

Managment Information Systems
Research Interests

Professor Jones's current research studies markets for information goods and the im­pact of development costs and the complexity of the development process on market structure. He is broadly interested in the information industries, in particular the economics of information systems, electronic business, health information technology, and the evolution of the information technology industry.
Teaching Interests

Computers and Information Systems
Publications

Reflections on Teaching Online

Reflections on Teaching Online

SSRN

Impact of Non-Cardiovascular Disease Burden on Thirty-Day Hospital Readmission in Heart Failure Patients

2018

Cardiology Journal

Prior Hospital Admission Predicts Thirty-Day Hospital Readmission

2016

Cardiology Journal

Information Goods vs. Industrial Goods: Cost Structure and Competition

2011

Management Science

Pay for Performance: 10 Things You Should Know

2010

Critical Connections