5 Reasons You Should Attend Diversity Conference 
August 29, 2023 | Sharise Kent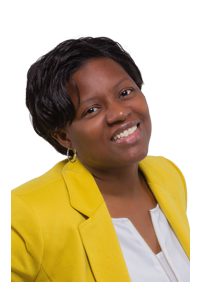 The following post was written by Sharise Kent, assistant director of MBA recruitment. Sharise works with prospective students who are considering the Full-Time MBA program at Simon Business School. As a Rochester native, she loves welcoming prospective students to Simon and Rochester to experience everything the school and the city have to offer. 
---
At the University of Rochester's Simon Business School, diversity is at the heart of who we are and what we do. Simon joined The Consortium for Graduate Study in Management more than 50 years ago as its fourth member school. Today, we are ranked the No. 2 most diverse MBA program among U.S. News & World Report's top-50 business schools—a distinction that underscores our longstanding and foundational commitment to equity, diversity, and inclusion.

Our Annual Diversity Conference is a celebration of the diversity, spirit, and culture of Simon Business School. Here are five reasons you should attend this October if you're considering a Simon full-time MBA:
1.) Experience Simon
Attending Diversity Conference is the best way to get a feel for the close-knit Simon community. Our top-ranked MBA with a STEM-designated option offers a small class size—we enroll between 100 and 110 full-time MBA students each year—and a very personalized approach by design. Our Simon community is composed of enthusiastic, intelligent, and innovative people from diverse cultural and professional backgrounds. In addition to taking a tour of Simon, you will also get to experience a sample class with a world-class faculty member and hear from our diversity club leaders as you begin to get a feel for life at Simon. In the evening, enjoy dinner and have fun with current students and fellow prospective MBA students.
2.) Meet distinguished alumni
Our Diversity Senior Alumni Leadership Panel includes accomplished executives across sectors and experience levels. Listen and learn about their paths from Simon to success. The keynote conversation this year will be with James Cuthbert '09S (MBA). James is an award-winning business executive and community advocate with over 20 years of experience and is currently the president of LL COOL J's Rock The Bells. According to their website, "Rock The Bells is the preeminent voice for classic and timeless Hip-Hop … and focuses on content, commerce and experiences that honor the culture and the core elements of Hip-Hop—MC's, DJ's, breakdancers, graffiti artists—and more."
Throughout the weekend, Simon alumni are generous with their time because they have been where you are. Our alumni are available to network, ready to offer career advice, and eager to share their experiences. 
3.) Connect with fellow prospective MBA students
When you speak to many Simon alumni, Diversity Conference is where the bonds of friendship were formed. For many alumni, the Diversity Conference experience is where they began to see themselves as an MBA student and a part of the Simon community. The opportunity to authentically engage, share, reflect, and connect with other prospective MBA students on the same journey allows you to begin to experience the unique culture that is Simon.
4.) Take advantage of the opportunity to interview
You can complete your admission interview—even if you haven't submitted your application! If you plan to apply to Simon this year, you will be offered the opportunity to complete your admission interview in person while at Diversity Conference. This your chance to check a major part of the application process off of your to-do list.  
5.) Discover Rochester
Located on the shores of Lake Ontario, the greater Rochester area is home to over 1 million residents. Rochester is consistently ranked as one of the most affordable places to live in the US. In fact, it is the No. 9 Best U.S. City to Live for Quality of Life (U.S. News & World Report). With booming farm-to-table foodie options, a craft cocktail and beer scene, world-class events, 130 wineries in the neighboring Finger Lakes region, and a rich cultural history, the City of Rochester offers something for everyone.

Need another reason to attend? Travel stipends are available to help offset approved travel costs if you're traveling more than 200 miles one way to Rochester and have a US mailing address. Additionally, we will cover the cost of the two-night hotel stay and feed you plenty of great food. 

Register today to attend Diversity Conference on October 13–14. We hope to see you in Rochester soon!