Learn the benefits of applying for our first application deadline—October 15—and get tips directly from Simon's Admissions Committee by attending our upcoming webinar!
---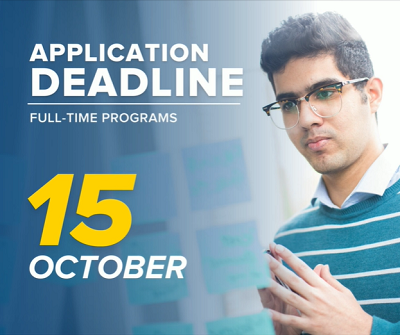 Are you thinking about earning your graduate business degree? At Simon Business School, our programs are designed around advancing your career—take the first step toward your future and apply today!
Our first application deadline for Fall 2023 entry is October 15—roughly six weeks away. Here are a few great reasons to target the Round 1 deadline:
Best chance for admission. All openings for the full-time programs are available, and our Admissions Committee is eager to begin making offers to qualified applicants. Past years indicate that applicants are more likely to receive admission in Round 1 than in any other round.

Maximum scholarship consideration. While scholarships are available in every round, applying early increases your chances of securing an award. Additionally, applicants who apply in Round 1 are automatically considered for an invitation to Scholarship Competition, where our largest merit-based scholarships are awarded.

More time to plan. All Round 1 applicants are offered an admission decision no later than December 15—many even sooner! This gives you plenty of time before the start of your program to finalize personal plans and finances.  
If you haven't already, we encourage you to register for our upcoming webinar to receive application advice straight from the Admissions Committee:
Round 1 Application Tips
Wednesday, September 21
12:00 p.m. – 1:15 p.m. EDT
We hope to see your application soon!