Graduating student spotlight: Meiqi Wang '23S (MSBA)
---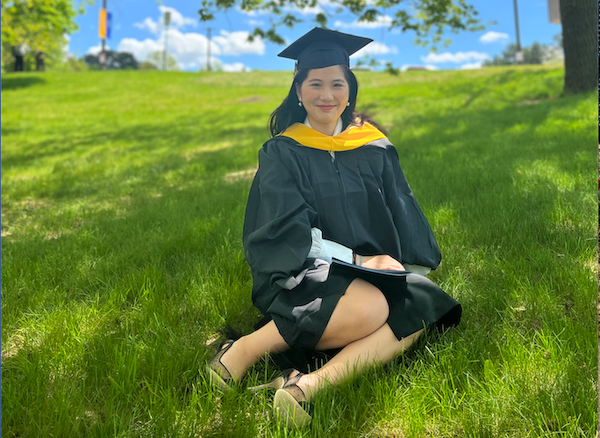 Graduating student spotlight: Meiqi Wang

'23S (MSBA)
February 23, 2023 | By Sean Clancy
Master of Business Analytics (MSBA) graduate Meiqi Wang shares some of her best memories at Simon as well as advice for future Simon students.  
What are your best memories from the MSBA program?
I love the academic atmosphere at Simon, and as a team, everyone helps each other to progress together.
Where do you see yourself five years from now?
Right now, I'm looking for jobs and hoping I can stay in the US. I believe I could work well as a group leader, sharing my ideas to make some changes for a company.
Any advice for future MSBA students?
My best advice to students just starting the program is to start your job search early and actively network with alumni and employers.
Share a cool fact about yourself.
I am intrigued by the logic and creativity in data mining and analysis. With my past experiences, I've empowered myself with customer-centric communication, data-driven storytelling and presentation skills catered to C-suite stakeholders. I've also gained a nuanced ability to translate complex unstructured data into comprehensible data stories and visuals with actionable outcomes.
To connect with Meiqi and other qualified MSBA graduates, contact MSBA Director Sean Clancy at sclancy3@simon.rochester.edu.
Sean Clancy is the Master of Science in Business Analytics Director at Simon Business School.
---
To view other blogs in this series visit the Talent Connect Main Page