Simon celebrates the Class of 2023.
Congratulations Simon graduates, and welcome family and friends of the Class of 2023. Here you will find everything you need to know about the Simon Graduation Ceremony and the University of Rochester Commencement Ceremony during Commencement Weekend.
University of Rochester Commencement Ceremony
Friday, May 12
Fauver Stadium at the Brian F. Prince Athletic Complex on the River Campus
9:00 am – All University 2023 Graduates
All graduates, degrees, and schools are invited to attend. Registration to participate is required and each graduate is allowed six guest tickets. Find out more on the University of Rochester Commencement Events page.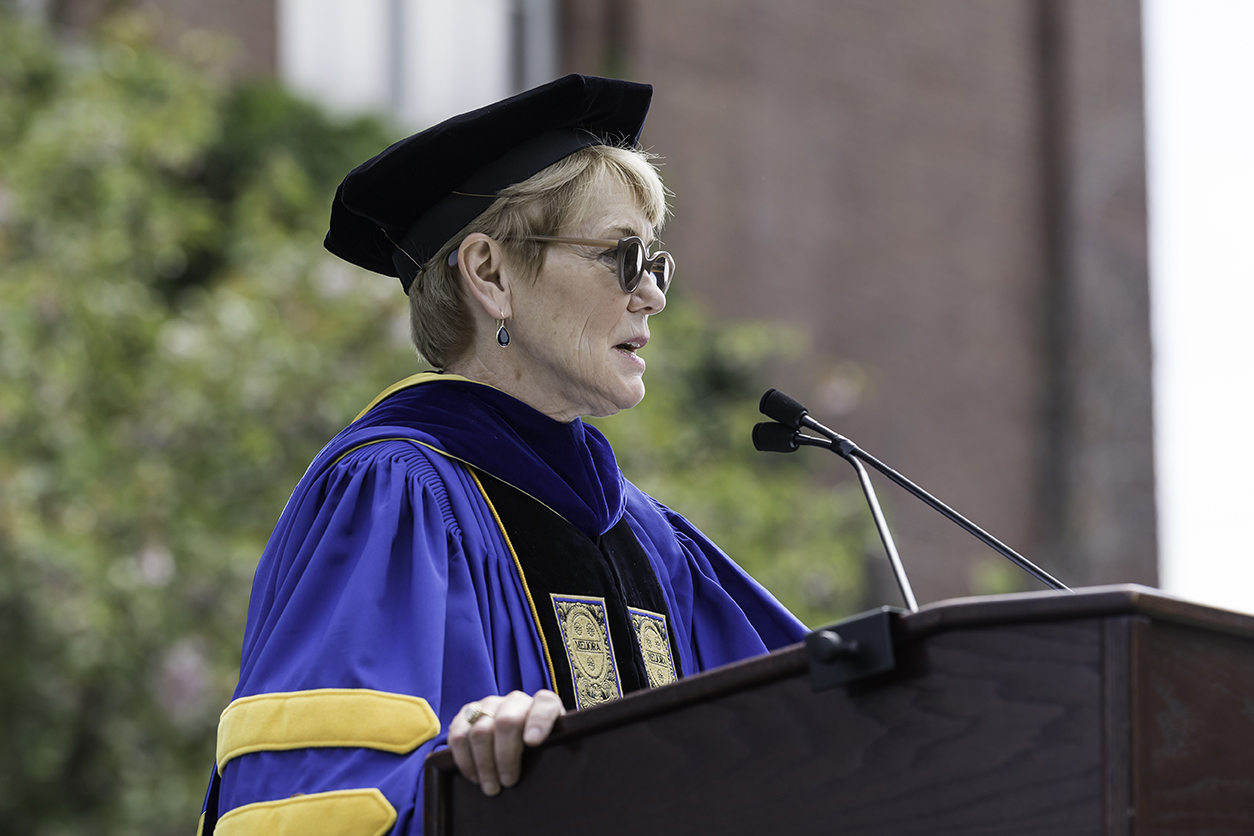 Simon Business School Graduation Ceremonies
Sunday, May 14
Kodak Hall on the Eastman Campus
(26 Gibbs St, Rochester, NY 14604)
9:00 am — MSBA, MSMA, MSF, MSA
12:00 pm (noon) — FT MBA, PMBA, EMBA, MMM, MSBR, PhD
This ceremony is only for Simon graduates. No tickets are required, and there is no limit to the number of guests. Announcements will be made for Simon-specific honors, prizes, and awards. Each graduate's name will be announced as they walk across the stage.
Remarks will be made by:
• Dean Sevin Yeltekin
• GBC & MAC Presidents
• Simon Faculty & Administration
Registration is required, DEADLINE is March 24th.
Please join us for the 2023 Dean's Picnic.
Sunday, May 14 at the Hajim Quad Tent
11:00 am to 4:30 pm.
Dean Yeltekin will arrive after the 12 p.m. (noon) ceremony around 2 p.m.
Simon students are invited to celebrate with their families and guests on the Hajim Quad at the 2023 Simon Graduation Ceremony Dean's Picnic. There will be food, alcoholic/non-alcoholic beverages, music, and lawn games. We hope to see you there.
RSVP by April 28 to Attend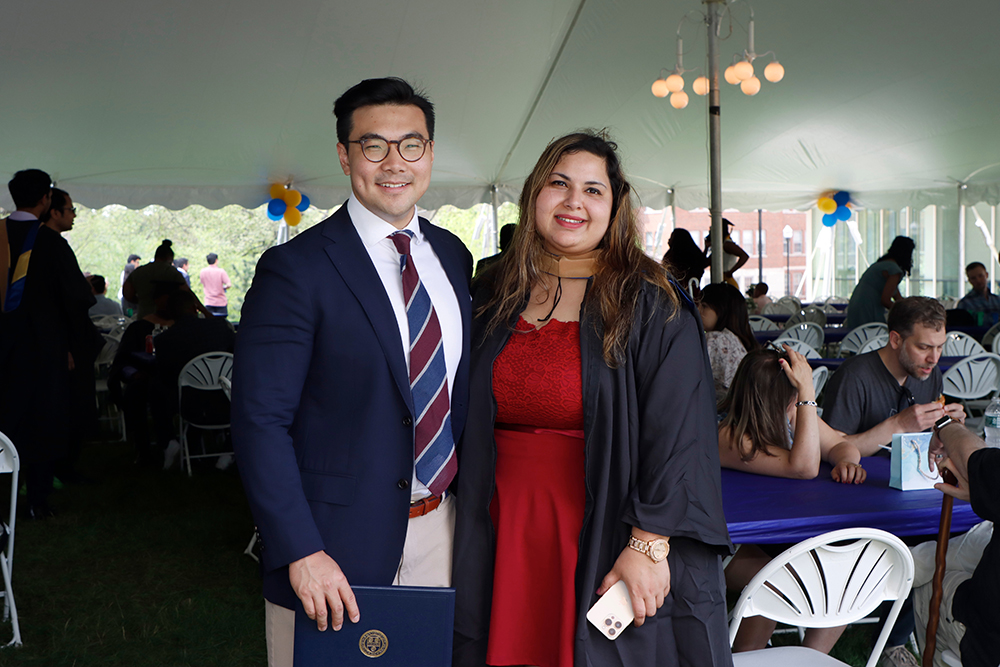 Regalia (Cap and Gown) Information
Students are required to wear the appropriate University of Rochester regalia to participate in the University Commencement Ceremony on May 12th and/or the Simon Graduation Ceremony on May 14th. All students at the University of Rochester are expected to purchase their own regalia.
You will wear the same regalia to both ceremonies. You must purchase before March 24. Click here to purchase.
Once you get to the section where it asks which type of package you would like to purchase, select "complete package." You will need all items in the complete package for both ceremonies. If you are unfamiliar with what regalia is, please view this short and informative video!  
TIP: Take your regalia out of the packaging and hang it up while showering to get the wrinkles out