5 Reasons to Attend Simon's Women's Conference
5 Reasons to Attend Simon's Women's Conference
October 12, 2023 | Sharise Kent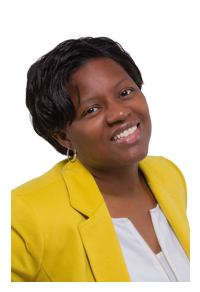 The following post was written by Sharise Kent, assistant director of MBA recruitment. Sharise works with prospective students who are considering the Full-Time MBA program at Simon Business School. As a Rochester native, she loves welcoming prospective students to Simon and Rochester to experience everything the school and the city have to offer. 
---
Simon Business School's Women's Conference gives MBA candidates a taste of life at Simon and the chance to learn more about opportunities for leadership and career development. Simon Business School is deeply committed to creating opportunities for women leaders to learn and excel within their chosen professions. 

Our commitment to diversity of thought, experience, nationality, gender, race, sexual orientation, and professional background remains unwavering, as it creates an environment where all students flourish. Women's Conference is an inclusive event for all prospective MBA students, and each year we look forward to enriching, engaging conversations with both our future women business leaders and our male allies.

These are five reasons you should experience Simon in person at this event:
1.) Attend a sample MBA class 
Our top-ranked MBA with a STEM-designated option offers a small class size—we enroll between 100 and 110 full-time MBA students each year—and a very personalized approach by design. Attending a sample class led by Professor Ravi Mantena, MBA faculty director, will allow you to get a feel for a Simon class environment, as well as what you can expect as an MBA student.
2.) Meet Simon alumni
Make connections with Simon alumni and learn from their experiences during a keynote address, panel discussions, and networking opportunities. Alumni have incredible work experience at companies such as Article Group, Cordance, Comcast, the Los Angeles Lakers, Medtronic, Mobile Infrastructure, Monitor Deloitte, PwC, and VisionLabs, among others.
3.) Conduct your admission interview
You can complete your admissions interview—even if you haven't submitted your application! On-campus events provide an excellent opportunity to get face time with a member of the Admissions Committee and check a major part of the application process off of your to-do list.
4.) Leverage our powerful partnerships
Simon is a longstanding partner of Forté, a consortium of major corporations and top business schools dedicated to increasing the presence of women in business. Simon students also have the opportunity to join Simon Women in Business (SWiB). SWiB builds camaraderie among students at Simon and provides the tools, resources, and connections necessary to help them obtain fulfilling internships and successful careers. At Women's Conference you can network with members of both organizations.
5.) Discover Rochester
Located on the shores of Lake Ontario, the greater Rochester area is home to over 1 million residents. Rochester is consistently ranked as one of the most affordable places to live in the US. In fact, it is the No. 9 Best U.S. City to Live for Quality of Life (U.S. News & World Report). The previous home to civil rights trailblazers and revolutionaries Susan B. Anthony and Frederick Douglass, today Rochester is known as a Top 20 Most Vibrant Arts Community. 

Additionally, travel stipends are available to assist you with making the trip to Rochester! We offer up to a $400 travel stipend for approved travel costs for individuals traveling more than 200 miles (one way) to Rochester, NY, and who have a US mailing address—learn more. In addition, we cover hotel accommodations for two nights and your meals throughout the weekend.
Register today to attend Women's Conference November 3–4. We hope to see you in Rochester soon!