---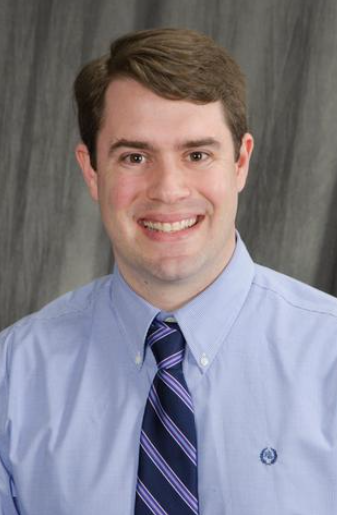 Q&A with Beau Abar '21S (MS)
July 10, 2023 | Simon Admissions & Programs Team
 
The following post is a Q&A with Beau Abar, PhD, associate professor of emergency medicine, psychiatry, and public health sciences and assistant director of emergency medicine research at University of Rochester Medical Center, and a 2021 graduate of Simon's MS in Medical Management program. 
Why Simon? How did you know this was the right program for you?
As a faculty member at URMC, I was well aware of Simon and its national reputation. I had been interested in pursuing further education through Simon since joining the University, but I needed both the opportunity and sufficient knowledge of my own needs. I did research on the offerings, and it was clear that the Medical Management program was perfect for meeting my goals of (a) understanding the financial framework of the hospital and healthcare system, (b) learning the modifiable incentives available at each level of the system, and (c) broadening my network of colleagues across the school and region.
Tell me about your favorite class at Simon. What did you like most about it? 
HSM 430 – Health Sciences Management and Theory. The material was fairly challenging (which I liked), the assignments were open-ended and applied, and I enjoyed the discussion/dissent that my group had when coming up with responses.
What have you been able to apply from the MMM coursework to your work?
I very quickly have been able to bring the accounting/finance skills I learned to the research division of Emergency Medicine here at URMC. My colleagues and I have been able to make use of concepts from game theory and valuation modeling to add more certainty (or at least reasonable bounds) to our plans for growth.
What's one tip you have for balancing grad school, work, and your personal life?
Take the time to immerse yourself in the material. It is easy enough to do the basics and get the degree, but there is much more value to be found in trying to integrate concepts into one's own context. In a practical sense, I found balance was achieved through planning and sticking to my schedule as closely as possible (e.g., if I blocked three hours, and my assignments only took 1.5 hours, I used the remaining time on my program project or supplemental readings).
What advice do you have for prospective students?
Have a goal in mind that is fairly specific (e.g., "I need to know X and Y to get to Z."). This will keep you focused and will make the material more relevant. I would also recommend you make every effort to focus your assignments and discussions on the real concepts being discussed on a weekly basis, rather than staying locked into personal experiences in the lab or clinic. Staying "in" the material makes things much more fun.