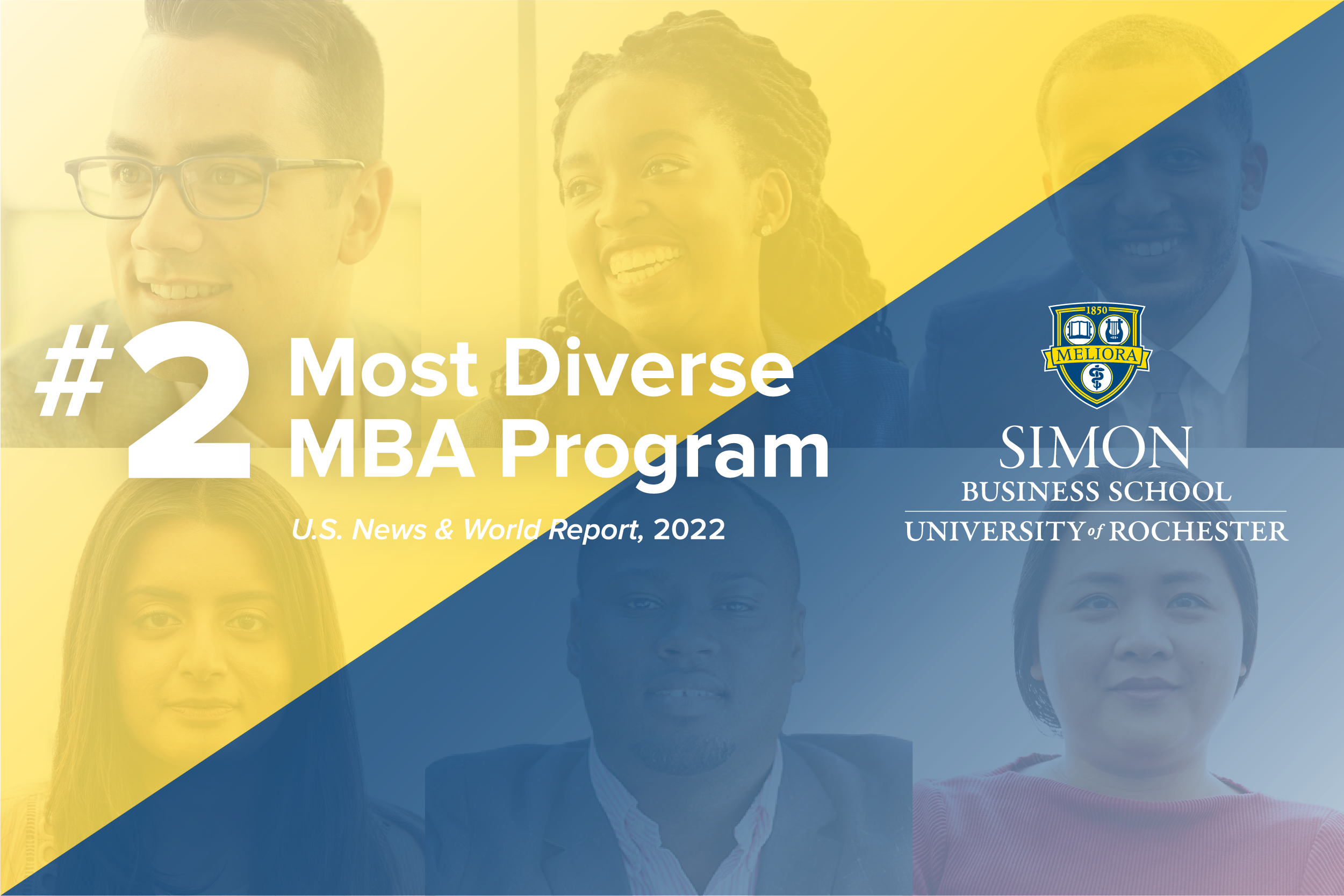 The 
most diverse student body

 of any top business school.

Small by design, the Simon Business School community is the most diverse among the top-50 business schools in the United States (U.S. News & World Report, 2021).

With a variety of backgrounds and perspectives to share, our students get firsthand experience on how to turn their differences into a competitive edge.
Simon Business School stands firmly against hatred, bigotry, and discrimination of any kind.
The journey to become the nation's most diverse MBA program.
In 2021, US News and World Report named Simon the #1 Most Diverse Top-50 MBA. It was a proud moment many decades in the making, but there's more to this story than demographics. In our latest whitepaper we share insights into our decades-long commitment to diversity, and why it is as much about business as much as it is about people. There's nothing easy about creating an environment that attracts, celebrates, and supports students of every gender, race, ethnicity, national origin, sexual orientation, and professional background. But when the result is a better student experience, and graduates who are fully prepared to lead in a global business world, it is an investment worth making.  
Download our most recent EDI case study to explore data on diversity at Simon and hear personal narratives from our community about the difference it has made for them personally and professionally.
Diversity in practice.
Our commitment to diversity is apparent in everything we do. We believe that an inclusive atmosphere benefits all members of the Simon community and are dedicated to creating an environment where all students flourish. In 1968, Simon joined The Consortium for Graduate Study in Management, which promotes diversity and inclusion among American businesses. Today we're one of only twenty participating schools. Simon also partners with Management Leadership for Tomorrow (MLT), an organization supporting African American, Hispanic American, and Native American students as they apply to leading business schools.
Women at Simon
Attending a school that values and supports the contributions of women can make the difference between simply earning a degree, and building strong connections and a supportive community. Women are 42% of the class of 2022, a rising representation opening the doors to a more inclusive business world. In fact, our MBA program is ranked as a top 15 for women by Financial Times. The business world has taken notice: Simon is a top choice for companies recruiting women employees.
Military at Simon
We believe that members of the military deserve access to a world-class business education without undue financial burdens, and with all the resources they need to succeed in class, on campus, and in the private sector. We're proud to help military members begin or advance their business careers through programs like the Rochester Pledge Scholarship, Yellow Ribbon Program, and University of Rochester Veterans Alliance.
Learn about resources for active duty military and veterans »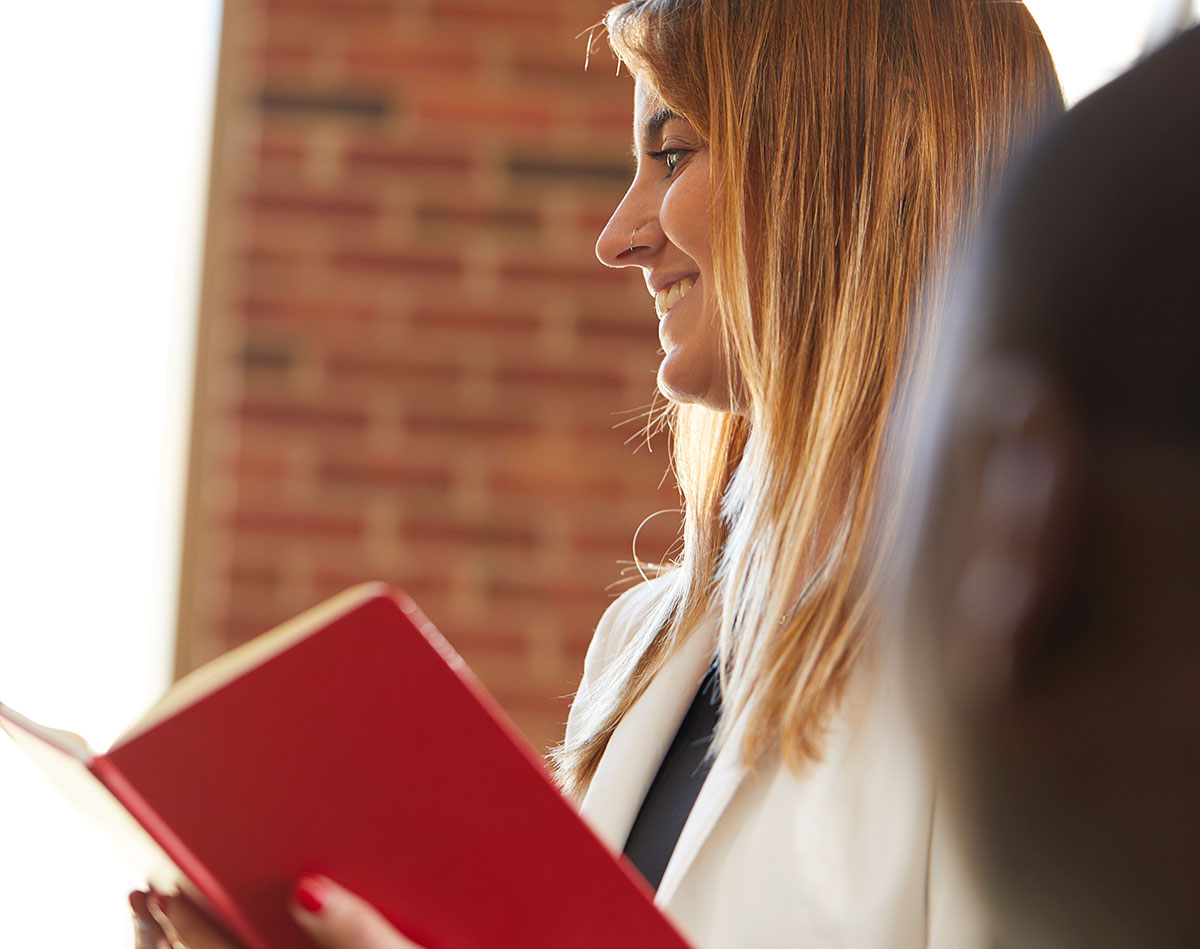 I've had the chance to work with five different teams so far, and I've learned so much from every single team member.
Fernanda Veiga Nunes Dias '19 (MBA)
Competitive and Organizational Strategy
Marketing