---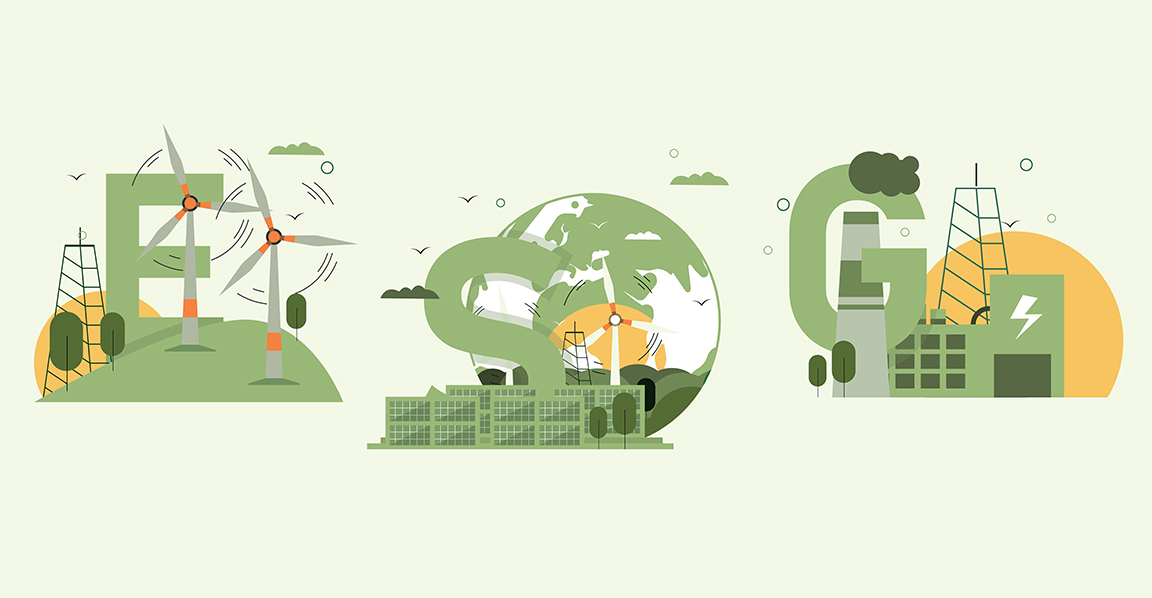 As more emphasis is placed on ESG, how is Simon preparing students?
March 14, 2023 | By Bret Ellington
In recent years, the business world has placed more importance on Environmental, Social, and Governance (ESG) factors. More than just a trend or industry buzzword, ESG has been around since the early 1960s. Since that time, some ESG-minded investors have shunned stocks or, in some cases, entire industries based on their association with certain activities—including, but not limited to, tobacco production or involvement in the South African apartheid regime. Today, ESG considerations have been shown to have even more of a significant effect on a company's reputation and its ability to attract and retain customers, employees, and investors.
As stakeholders place greater emphasis on social and environmental impact, companies that place ESG at the center of their strategy are seen as more responsible, sustainable, and trustworthy. However, customers today are savvy. In recent decades, the public has seen many well-publicized cases of "greenwashing," —when an organization markets itself as environmentally conscious without making a significant effort to make an environmental impact—in the news. It's important for ESG-minded companies to make accurate, provable claims with data when positioning themselves as environmentally conscious.
Skepticism aside, ESG is big for business. A new report from Broadridge Financial Solutions estimates that ESG assets will reach $30 trillion by 2030. Today's business school graduates must be acutely aware of the benefits and pitfalls of navigating the ESG space.
As Andras Miklos, clinical associate professor at Simon Business School, explains, Simon graduates will be well versed in all things ESG.
Bret Ellington is a senior copywriter at Simon Business School.
---
To view other blogs in this series visit the Talent Connect Main Page