---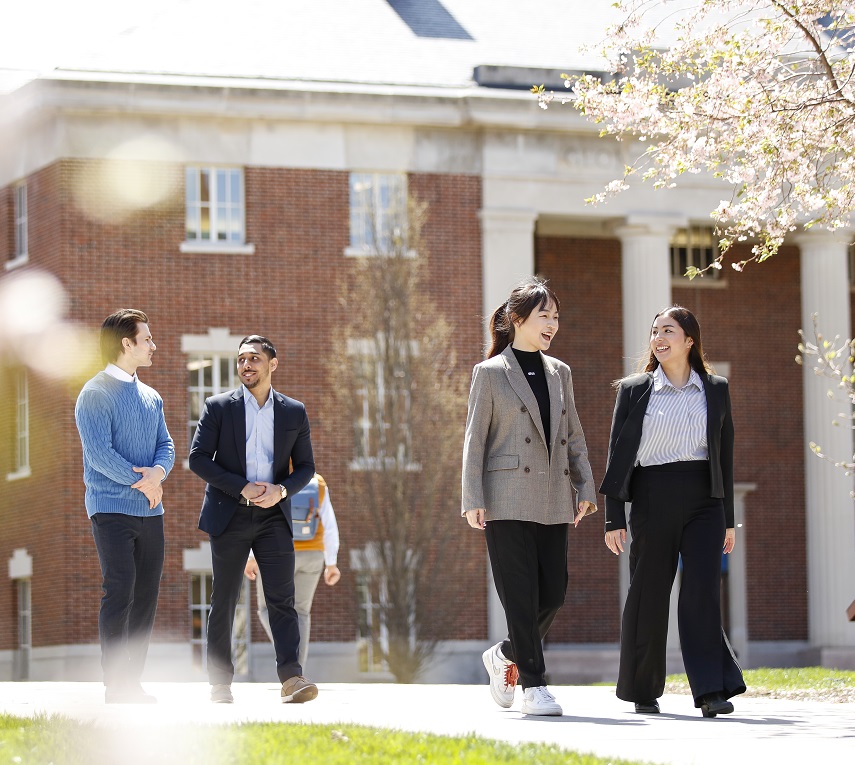 Sneak Peek at 2024 Application Requirements
August 11, 2023 | Simon Admissions & Programs Team
With just two weeks until our full-time programs application for Fall 2024 entry launches, we wanted to provide you with some additional information so you have everything you'll need to apply well before our first deadline (October 15).
Application Requirements

You'll need the following to apply to Simon:
Online application
Transcripts (undergraduate as well as any graduate transcripts)
Résumé
Essays
TOEFL, IELTS, or Duolingo English Test* (international applicants only)
Two References
$90 Application Fee*
Optional: GMAT, GRE, or Executive Assessment (EA is for MBA only)**
Optional: Video Essay
Optional: InitialView (MS Only)
*Waiver available.
 
Essays

Our application has two mandatory essays. When you are preparing your responses, make sure you fully answer the question, stay within the word count (250–500 words), and run your responses by a friend or family member before submitting—if they can guess what the prompt was, chances are you did a great job addressing it! The essays for 2024 entry are as follows:
Essay One:
Describe your short-term and long-term post-graduation goals.
Given the fluctuation of economic and industry hiring trends, identify a back-up plan should your short-term goal not be immediately attainable.
How does your past education and experience support your career objectives?
Lastly, what aspects of your intended Simon Business School program make it a good choice for your graduate study?
Essay Two:
Simon's commitment to diversity, equity, and inclusion has been long-standing and demonstrated by our diverse student profile. An essential part of our mission is to foster diversity of thought throughout our wide breadth of curricular and co-curricular activities to help develop students into global business leaders. U.S. News & World Report has ranked Simon as one of the most diverse MBA programs among its top-50 business schools. Please describe how you have supported diversity, equity, inclusion, and access (we encourage you to recall experiences—big or small—from your personal, academic, professional, or volunteer background). How do you wish to grow in the areas of equity, inclusion, and access during your graduate studies at Simon Business School?
 
Résumé
 
We require a business formatted résumé (not a CV) and recommend it be no longer than two pages.
Focus on quantifying your accomplishments and be sure to keep the formatting clean and easy to read.
 
References
 
Reach out to two people who can affirm your professional strengths to ask them if they would be comfortable providing a reference for you. The Admissions Committee may contact your references during the application review process for additional perspective; however, the Committee will contact you prior to reaching out to a reference. We do not accept recommendation letters.
We recommend choosing professional references if at all possible—this can include an internship supervisor if you have limited work experience.

Last, if you didn't attend live, we encourage you to view this recording of our recent webinar, "Why Simon?" to receive an overview of our full-time programs and to learn more about what makes the Simon community so special. 
We wish you all the best as you prepare for business school! Please reach out to us if you have any questions!